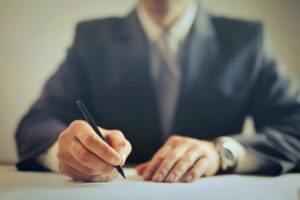 It takes a specific kind of person to become an executive leader. Overseeing an organization is no easy task, and executives have gotten to where they are by proving their leadership skills over and over again. If you are someone who sees yourself in an executive position someday, you should know what kinds of skills you will need to develop.
As someone with a passion for global health, Erika Giron is an executive leader currently standing as the principal recruiter of Horizon Pacific Staffing, a healthcare staffing solutions company. Read on to find out more about the 6 skills needed by executives.
Making decisions. As an executive, the decisions you will make involve a lot of risks and are high stakes. You have to be able to stay cool under pressure and make a choice.
Understanding causes and effects. This sounds really simple, but executives have to think about how every decision they make will affect the company as a whole.
Be influential. Great leaders are able to explain things and persuade people to agree with them.
Ability to negotiate. This isn't just about getting your way all the time. It's really about knowing when to compromise and when to stand your ground. People skills are also vital in these situations.
Ability to adapt to any situation. The world is constantly changing around us, and executives need to be able to adapt to these changes.
Being able to manage your stress levels. In such a high-pressure environment, it can be so easy to let stress overwhelm you. Knowing how to manage stress levels will help you avoid burnout and do better work in general.